Finding a Greyhound Vet:
GPA-Louisville encourages all greyhound owners to find a veterinarian with experience dealing with the unique veterinary needs of these dogs as they have special requirements with respect to anesthesia, flea tick control, grooming, etc. If you are not sure if your local veterinarian is experienced with Greyhounds, don't be afraid to ask him/her about how many Greyhounds he has treated in the last several years or to quiz him/her about greys' special veterinary needs.

When they are brought to Louisville from the track, kennel or farm, GPA-Louisville dogs are initially treated (including spaying/neutering, teeth cleaning, nail trimming, vaccinations and de-worming) by
Joyce Fuchs, DVM
of
Shively Animal Clinic
. For decades, "Dr. Joyce" and the wonderful staff of Shively Animal Clinic have been important partners in our efforts to provide healthy adoptive Greyhounds to our members and we heartily endorse them to care for your pets. Visit the
Shively Animal Clinic
to learn more about their facility, staff, directions and extended hours (open 7 days a week; see the website for office hours). Thank you Dr. Joyce and Shively Animal Clinic for all of your help!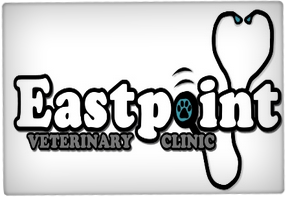 Dr. Tooke also assists in taking care of the dogs fresh off the track and comes well recommended by several of our members.
Parrish Tooke, DVM
is located at
Eastpoint Veterinary Clinic
at 13300 Magisterial Drive in Louisville. Dr. Tooke was a sponsor of our 2013 Charity Dinner and Auction, our 2013 Gala, and came as well to our 2014 Annual Reunion and donated several items. He also sponsored our gift bags at our 2015 Annual Reunion and again donated items to the auction. Thank you Dr. Tooke for everything that you do!
---
Other vets recommended by our members include:

If you live in Southern Indiana, consider
Hillside Animal Clinic
in Floyds Knobs. They're at 4773 Paoli Pike. Telephone: (812) 923-8825.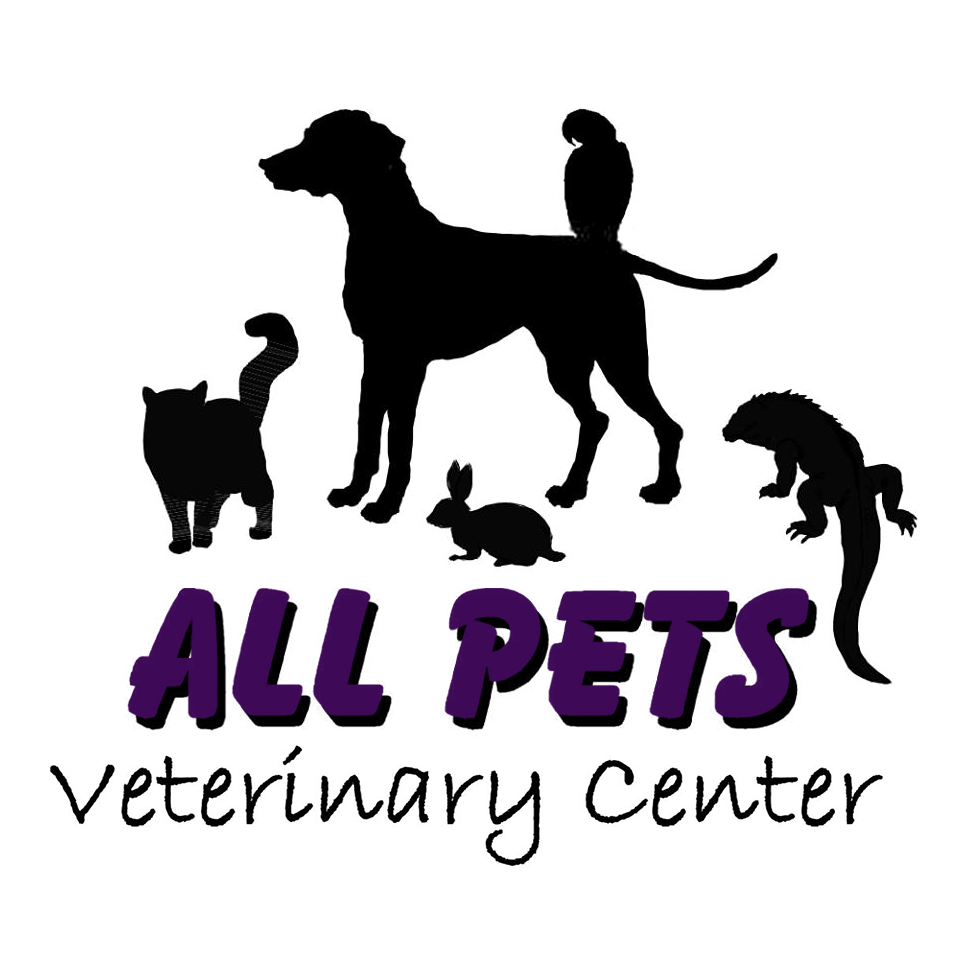 All Pets Veterinary Center is another local vet recommended by our members. They're at 1219 Dorsey Lane in Louisville. Telephone: (502) 384-0551.
For those of you east of Louisville, check out
Finchville Animal Hospital
located at 5023 Taylorsville Road. Telephone: (502) 834-7387.
What About Emergency Veterinary Care?
Almost every pet owner runs into a genuine emergency situation at some point. Hopefully, it will never happen to you but, when/if it does, you need to have a plan in place for getting your pet into the hands of someone who can help regardless of the day or time.

(502) 266-7007
11800 Capital Way
Louisville, KY 40299
Metropolitan Veterinary Specialists and Emergency Services is open 24-hours to treat ill or injured pets when their primary care veterinarian is closed or when intensive or specialized care is required. If your pet has an emergency, attempt to contact your primary care veterinarian first. If he or she cannot assist you, or recommends transfer to a 24-hour care facility, call 266-7007 to receive emergency advice and alert Metropolitan Veterinary Specialists and Emergency Services ER staff to your pet's pending arrival.
If your primary care veterinarian feels your pet could benefit from specialized care due to a challenging health problem, he or she may refer you to Metropolitan Veterinary Specialists for a consultation. Metropolitan's specialists are board-certified in such disciplines as internal medicine, surgery, emergency and critical care. Their specialists treat cancer, heart and lung disease, endocrine and blood disorders, digestive and urinary problems, and injuries of the bones, joints and spine.
---
When It's Time to Say Goodbye:
The time comes for most pet owners when they have to make the hardest decisions in the world. Unfortunately, most of us have been through this at one time or another. It's never easy but a compassionate vet can make all the difference.
There are options to taking your pet to the veterinary clinic for care during the final stages of life or for euthansia. Courtney Bennett, DVM is the founder of Heart's Ease Veterinary Hospice. She is passionate about helping pets and their owners by providing in-home animal hospice service when your pet is diagnosed with a terminal illness, has a debilitating chronic disease, is an advancing senior, or a decision has been made not to pursue curative treatment.
Talk to your vet and then consult with Dr. Bennett about how you can make the best of your pet's final days, weeks or months. Treatment options may include palliative treatment which includes supportive fluids and pain management and management. Each patient receives a thorough initial evaluation done in the comfort of familiar home surroundings and then hospice care options will be discussed. She can also offer you an in-home humane euthanasia which can be less traumatic for you and your beloved animal companion. (Currently, Dr. Bennett is only licensed in Kentucky and Pennsylvania. She is investigating the possibility of licensing in Indiana and even Ohio.)
Another important resource at this difficult time can be Faithful Companions – Pet Cremation Services, LLC in Jeffersonville, Indiana, serving all of metropolitan Louisville since 2003.
---
Understanding Greyhounds' Special Veterinary Needs:
Many excellent and well-advertised dog care products are not safe to use on Greyhounds! Please, consult with your veterinarian before using over-the-counter flea control, grooming and similar products on your Greyhound.
Many excellent and well-advertised dog care products are not safe to use on Greyhounds! Please, consult with your veterinarian before using over-the-counter flea control, grooming and similar products on your Greyhound.
| | |
| --- | --- |
| Anesthesia: | Because they have so little body fat, Greyhounds are more susceptible to anesthesia, requiring only a fraction of the anesthetic used on another breed of the same size, and taking longer to recover from it. This is one critical area in which a vet having Greyhound experience is essential. |
| Fleas and Ticks: | Flea collars and internal flea preventive medications are NOT safe for use on Greyhounds. The GPA-Louisville recommends the use of Frontline Plus. |
| | Be careful using flea shampoos on Greyhounds! If the label on a medicated shampoo says, "Not for use on sighthounds", DON'T USE IT!!! GPA-Louisville recommends Adams Flea and Tick Shampoo for routine bathing of Greyhounds. For immediate relief of fleas and ticks, you can also use Adams Flea & Tick Mist. |
| Worms: | De-wormers should be used only on the advice of a veterinarian. Take a fecal sample so that it can be analyzed. DO NOT use over-the-counter wormers on your Greyhound!!!Greyhounds should be tested once a year for heartworms, preferably when they receive their annual vaccinations. Dogs adopted through GPA-Louisville have already been tested and have received their first dose of Heartgard. |
| Dental: | Greyhounds have notoriously bad teeth when they come off the track, as they have been fed a lot of soft food. Teeth cleaning is part of the pre-adoption medical care all GPA-Louisville Greyhounds receive, but their teeth get plaque build-up just like humans. The GPA-Louisville recommends at least annual teeth cleaning for most Greyhounds, but, again, we suggest you follow your veterinarian's recommendations for your dog. Between professional cleanings, we recommend regular brushing of Greyhounds' teeth — at least several times a week. There are several canine toothpastes and brushes on the market today. One is Petrodex, which makes a fingertip tooth brush and canine toothpastes in both beef and chicken flavors. Do not use human toothpaste on your dog! |
| Nail Care: | Greyhounds are used to having their nails trimmed and failing to trim them regularly can lead to health and safety problems as long nails can be like putting a Greyhound on roller skates, especially on tile, vinyl or hardwood floors. Ask your vet to show you the proper way to trim your dog's nails or have the vet do it for you. |