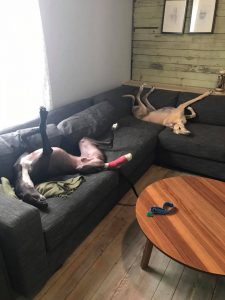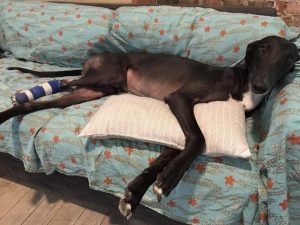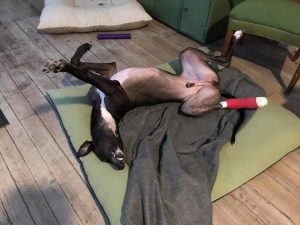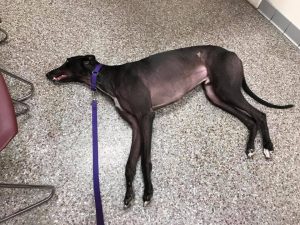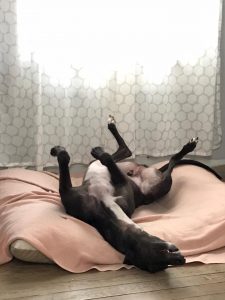 Neptune
Nickname: Neptune
Racing Name:
Color: Black
Age:  2 years old
Birthday:
Weight: 80 lbs
Racing Career/Pedigree:

Compatibility:
Other Dogs? – Yes!
Small Dogs? – Yes
Small Children? – Yes
Cats? – No
Foster Home Bio:
His foster family has only good things to say about this sweet and lazy boy who can relax anywhere! Neptune has been waiting to get his forever home until after his fracture healed, but now he is ready to take over a spot on your couch~ Here's what his foster family had to say:
Neptune! This boy knows how to relax. He is stubborn, goofy, and will basically play dead if you want him to move from a comfy spot. 😂 He has zero personal space and will let you pick him up (he sometimes prefers it over having to move himself!). He is a happy and loving boy and loves to catch flies. He loves his crate, and he loves having other dogs around. He's going to be a great addition to his forever family, whoever they are!