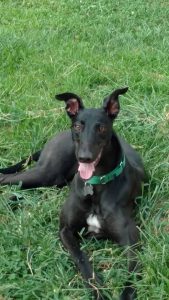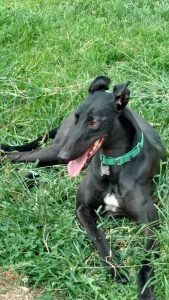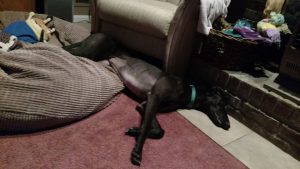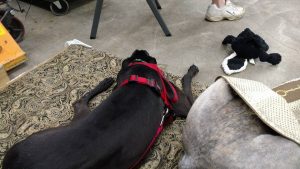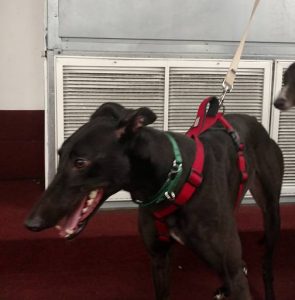 Ellen
Nickname: Ellen
Racing Name: Ellen Degeneres
Color: Black
Age: 3 years old
Birthday: May 26, 2014
Weight: Probably 58 lbs
Racing Career/Pedigree: Here
Compatibility:
Other Dogs? – Yes.
Small Dogs? –
Small Children? –
Cats? – Not interested in the cat at the track.
Foster Home Bio:
Ellen is one of the Eclipse 5. She came up from Nashville a week ago and was a great car rider, though when we got to the vet her curiosity started to show – she climbed up to the front seat from the back of the SUV and stuck her head out the window to lick people!
Ellen loves attention and did a fantastic job at her first meet and greet (first time at the pet store too). She's got a great personality and would be a wonderful addition to your home. She loves to play with her toys and run, and she is a bit of a goof too!